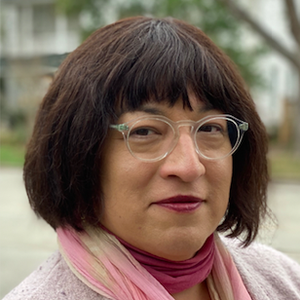 Gabriella "Gabby" Villarreal is a accomplished Set Decorator affectionately knows as FabGab on set to some.
From a young age, Gabby honed her skills by assisting family and friends with home decor projects. She pursued her passions for design into the film industry where she has since worked on a variety of high-profile productions such as The Leftovers, American Crime, and Richard Linklater's Everybody Wants Some.
in 2009, Gabby was nominated for a Emmy for her work on the TV Film for HBO Temple Grandin. Her most recent project for HBO is a limited series set in 1978-1980 called Love and Death, starring Elizabeth Olsen and Jesse Plemons, which will premiere at SXSW on Saturday, March 11.
Off set, Gabby is a fabulous gardener and tending to her home Buck Hall just outside of Austin, TX.
Events featuring Gabriella Villarreal
Mar 13, 2023
2:30pm — 3:30pm
Events featuring Gabriella Villarreal
Mar 13, 2023
2:30pm — 3:30pm