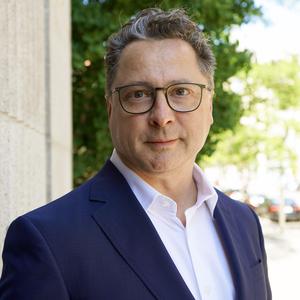 An experienced investor, Corporate Director and CEO: Doug has chaired the Board of a NASDAQ-listed company and, as CEO for the past 15 years, has built and turned around 4 pharmaceutical companies. During Doug's 30+ years of experience in the healthcare sector, he has formed cohesive management teams, recruited board members, completed 16 corporate acquisitions across three continents, and raised and invested around $4 billion of public and private capital.
Doug joined Cybin Inc. in the summer of 2020 as CEO. Since then, the company has grown from 5 employees to 55, across 6 countries, and has created an external ecosystem of 50 partnerships to progress its lead drug candidates into human studies in 2022. Under Doug's leadership, Cybin went public in November 2020, uplisting to the NYSE American in August 2021, acquired Boston-based Adelia Therapeutics in December 2020, and has raised more than C$130mm, making it a leader in its sector.
Doug currently sits on the board of a private life science company and is an advisor to several others in the process of raising capital. Doug's personal investments are primarily focused on life sciences, alternate proteins, and digital technologies. Doug holds a bachelor's degree in Microbial and Molecular Biology from the University of East Anglia in the U.K. and was recognized as Entrepreneur of the Year by Ernst and Young, in 2012. Doug is an enthusiastic traveler, having traveled to over 70 countries, is an avid reader, and enjoys cooking and boating.
Events featuring Doug Drysdale
Events featuring Doug Drysdale