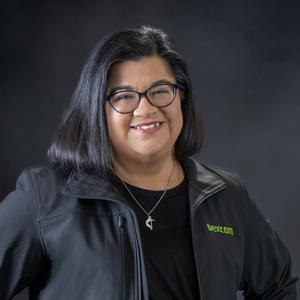 Rev. Mireya Martínez is an Ordained Elder in the UMC, a Type 2 Diabetic, and a self-proclaimed Hope Junkie. These are the lenses through which she views and experiences the world. It is her mission to be the first in her family to intentionally conquer diabetes, and to write her own story. She is known for her "can-do" attitude. ¡Sí, se puede!
Pastor Mireya's "whys" are her goddaughters Judith (6) and Julie (2). She wants them to know life is good, and to seize every good opportunity presented to them. In 2020, she and Judith were featured in a Health Monitor Magazine issue dedicated to Diabetes Education.
Pastor Mireya places education in the highest regard. It was the key her parents used to escape poverty. She holds a BA in Spanish and a Master's of Divinity.
It is her philosophy that we are all better and stronger when we share our experiences with each other. She is open and honest about both the highs and lows she's experienced in life.
Pastor Mireya serves as Senior Pastor of Pattison UMC and sits on multiple boards in her denomination, community, and the Greater Houston Area.
Events featuring Mireya Martínez
Events featuring Mireya Martínez