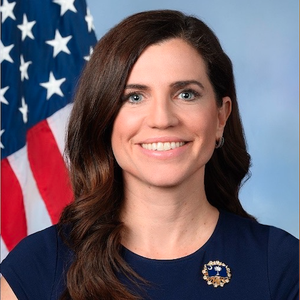 Congresswoman Nancy Mace grew up in the Lowcountry. She is the daughter of a retired Army General and retired school teacher.Before being sworn into Congress, Nancy earned accolades as one of the most fiscally conservative members of the South Carolina General Assembly; she's also one of the most pro-conservation lawmakers in the state of South Carolina.
She graduated magna cum laude from The Citadel, the Military College of South Carolina, where she was the school's first female to graduate from its Corps of Cadets in 1999. In 2004, Nancy earned a masters degree from The University of Georgia.
She is the author of In The Company of Men: A Woman at The Citadel, published by Simon & Schuster in 2001.
Events featuring Nancy Mace
Events featuring Nancy Mace