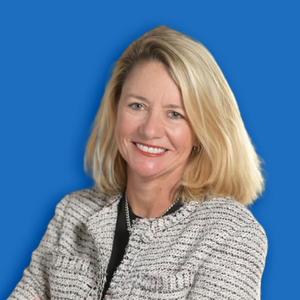 Katherine Rice is a senior executive, venture capital and private equity investor and advisor, with 30 years of experience building and scaling successful businesses. Katherine is currently a partner at GingerBread Capital, a venture fund focused on investing in the next generation of women leaders. Her management, investment and strategy experience ranges from startups to multi-billion-dollar global corporations including Altamont Capital Partners, Williams-Sonoma, Inc., Sunkist, Bain & Company, Clorox, and Kidder-Peabody. Katherine has led digital strategy and omni-channel growth, business development and partnerships, new channel growth, global sourcing strategy, and strategic marketing.
A general manager, strategic digital innovator and business development leader, Katherine has also served as a board director of several businesses including The Bay Club, Mitchell Gold+ Bob Williams, David's Bridal, Sightglass Coffee, and Boon Supply. She also serves as a board observer for CPG startup Goodles.
Passionate about supporting women leaders, Katherine is a mentor to female entrepreneurs and actively advocates for women political candidates at the local and national level. She served as Senior Policy Advisor for LGBTQ+ issues on the 2020 Biden Campaign and co-chaired the Women and LGBTQ+ Finance Councils for the campaign. Currently, Katherine serves on the President's Commission on White House Fellowships, to which she was appointed by President Biden in June 2021. She is also serves on the board of the Victory Institute, a national organization that develops leaders who can further equality at all levels of government.
Katherine earned a B.A. from Vanderbilt University and an MBA from the Stanford Graduate School of Business. Originally from Texas, Katherine currently lives in Mill Valley, California.
Events featuring Katherine Rice
Events featuring Katherine Rice