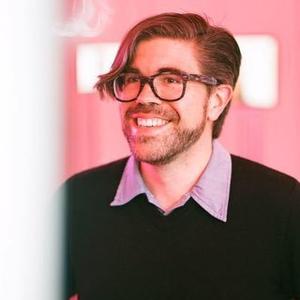 Eryk Salvaggio is an interdisciplinary design researcher and AI artist. He's an independent consultant on tech and society issues and teaches AI Art for Bradley University's New Media program and teaches game design & development at RIT.
He holds a Masters in Media and Communication from the London School of Economics and a Masters in Applied Cybernetics from the Australian National University. He earned two concurrent undergraduate degrees, in New Media and Journalism, from the University of Maine, where he was listed as visiting faculty as an undergraduate based on his early interactive, online net.art work.
Eryk has since worked with partners including the Australian National University, Swiss Defense Force, the Swiss National Science Foundation, the Wikimedia Foundation, the Internet Archive, and the National Gallery of Australia. His work has been published in the data science journal, Patterns, by the Furtherfield gallery (London), Turbulence (Boston), Rhizome (New York) and 10th Floor Design Studios (San Francisco). His artwork has been covered by The New York Times, ArtForum, NBC News, Neural, and Mute Magazine.
Events featuring Eryk Salvaggio
Events featuring Eryk Salvaggio