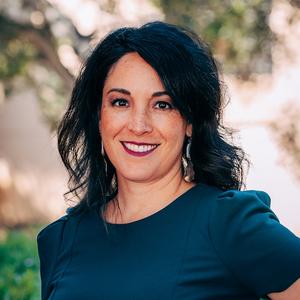 Jennifer Garcia is the Chief Operating Officer (COO) for Latino Business Action Network (LBAN), a nonprofit organization focused on strengthening the United States by advancing Latino entrepreneurship. LBAN collaborates with Stanford through the jointly supported Stanford Latino Entrepreneurship Initiative (SLEI).
Under her leadership, she managed fourteen successful cohorts of the Stanford Latino Entrepreneurship Initiative Education Scaling Program. She leads an ecosystem of over 1,000 scaled Latino and Latina entrepreneurs across the United States and Puerto Rico, contributing $7.4 billion in annual revenue. 
Jennifer is the founder of Fluential Leadership, elevating small-to-medium-sized business performance through developing and executing growth strategies, recruitment, and retaining talent strategies.
Prior to LBAN, Jennifer spent 12 years at Bloomberg L.P. Amongst many roles, she managed the Asset and Investment Management Product Specialist Team and the fixed income and foreign exchange electronic trading teams. Jennifer co-founded NALA, Lambda Theta Nu's alumnae association, whose mission is to promote academic excellence in the Latino Community. She is the Co-Author of Hispanic Stars Rising – The New Face of Power.
Jennifer received her MBA from the University of San Francisco and her B.S. from Colorado State University, Fort Collins. She sits on the board of Latinas In Business and San Francisco Adult and Teen Challenge.
Events featuring Jennifer Garcia
Mar 12, 2023
2:30pm — 3:45pm
Events featuring Jennifer Garcia
Mar 12, 2023
2:30pm — 3:45pm