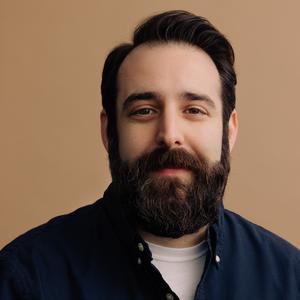 Mike Rosenstein is an American filmmaker and TV producer best known for "The Eric Andre Show" and his 2020 documentary "Have a Good Trip: Adventures in Psychedelics" which premiered at #1 on Netflix. The film stars Ben Stiller, Sarah Silverman, Carrie Fisher, Adam Scott, Nick Offerman, A$AP Rocky, Nick Kroll, Rosie Perez, Reggie Watts, Shepard Fairey, Natasha Lyonne, Sting, Deepak Chopra, and many more celebrities discussing their psychedelic experiences.
Mike is currently the executive producer and showrunner of season 6 of "The Eric Andre Show" for Adult Swim, and has produced Netflix comedy specials alongside A24 for both Eric Andre and Reggie Watts. Mike is as a former senior executive at Ben Stiller's Red Hour Films, working on movies including "Tropic Thunder", "Blades of Glory", and "Zoolander 2", and executive producing TV shows "The Meltdown with Jonah and Kumail", "Another Period", and the Emmy nominated series "Burning Love". Mike has also served as a VR and marketing consultant for Paramount Pictures and holds a degree in Entrepreneurship from Boston University.
In the success of Have a Good Trip, Mike co-founded Good Trip Studios with writer/director/producer Donick Cary to continue destigmatizing psychedelics through content and immersive experiences.
Events featuring Mike Rosenstein
Events featuring Mike Rosenstein