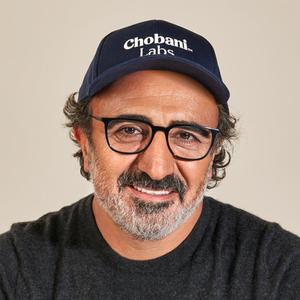 Hamdi Ulukaya was raised in a dairy-farming family in a small village in eastern Turkey. After moving to the United States, he launched Chobani in 2007. Five years after selling the first cup of yogurt, Chobani was a billion-dollar brand, and today is the #1 selling yogurt brand in the U.S. The company has since expanded to an innovative modern food portfolio, adding dairy and plant-based creamers, oat milk, coffee and probiotic drinks.
Ulukaya is well-known for his employee-first policies, including instituting innovative profit-sharing and paid parental leave programs for Chobani's 2,000-plus employees. He has also become a leading voice in the movement to hire refugees, founding the Tent Partnership for Refugees in 2016, a nonprofit that mobilizes the business community to improve the lives and livelihoods of refugees.
For those efforts, Ulukaya was named an Eminent Advocate by the United Nations Refugee Agency (UNHCR) and received the United Nations Foundation Global Leadership Award, among other recognitions. UN Secretary-General António Guterres has also named him as a Sustainable Development Goals Advocate.
Events featuring Hamdi Ulukaya
Events featuring Hamdi Ulukaya