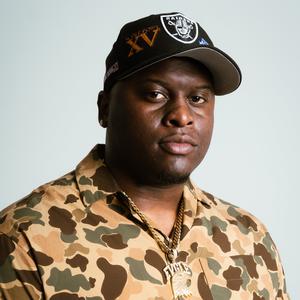 Victor Burnett is a multi-talented executive whose work is at the intersection of community, entrepreneurship, and education. As President of the full-service creative company Evgle, Victor has been instrumental in developing artists within the hip-hop and R&B spaces. In 2020, he helped forge an innovative partnership with Red Bull Records for breakout artist Blxst, who Burnett also manages.

In addition to his barrier breaking work with Evgle, Victor also runs management firm, Hustle Rite Consulting, born of his passion for mentoring creatives and a knack for curating top-tier brand awareness campaigns for his Billboard charting clientele. Victor was a collegiate athlete, and he carries the discipline and principles developed in the locker room and on the field into boardrooms and business deals alike.

A Los Angeles native, Victor is passionate about serving and educating his local and global community. As a member of Kappa Alpha Psi, he has enthusiastically participated in local toy drives and give backs. He has served as a speaker for the at-risk program within the Los Angeles Unified School District, advocating for opportunities for inner-city youth, and during the summer, he serves as a counselor and coordinator for the Broome Family Foundation.
Events featuring Victor Burnett
Events featuring Victor Burnett