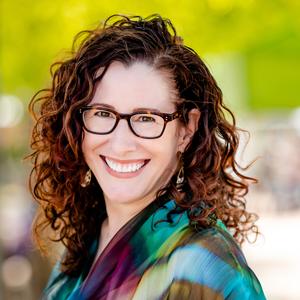 A seasoned startup investor and former nonprofit executive, Claire England has 20 years of operations, strategy, and governance experience. As a partner at LOHAS, she shares a deep understanding of how individuals, family offices, and foundations can meaningfully address today's most pressing societal and environmental challenges through tax-advantaged impact investing.
Claire leads seed to pre-IPO startup investments at Portfolia, where she's a partner in the Food & AgTech Fund and in the fully invested FemTech Fund, the nation's first VC fund to invest solely in women's health and wellness. She's also a Kauffman Fellow, a leading innovation post-graduate program and global network of 800+ values-based VCs and LPs, where she remains active in alumni groups.
Previously, Claire grew a Texas LP network of individual and family office investors into a large, nationally recognized early stage investing community; under her leadership, LPs deployed $75M into 95 new startups and dozens of portfolio companies in five years, while far exceeding VC return averages. She also directed a large-scale startup and investor conference that was pivotal to evolving Austin's entrepreneur ecosystem into what it is today. She developed her passion for entrepreneurship as the first full-time employee of a social media services startup. Prior to startups, she spent a decade working in the nonprofit sector.
Claire serves on St. Edward's University's Business School Board of Advisors; is a frequent public speaker, panel moderator, and pitch judge; and is a mentor at accelerators, including Techstars and Capital Factory. She's volunteered on numerous advisory committees for civic and investing organizations, such as the Angel Capital Association, Austin Chamber of Commerce, Startup America, and World Economic Forum's Global Shapers. Her work has been recognized with Kauffman Fellows' Leadership Award and Austin Business Journal's Profiles in Power Finalist Award.
Events featuring Claire England
Events featuring Claire England