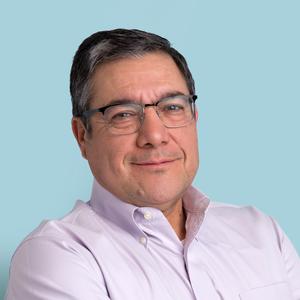 Rey Ramirez is a versatile HR Leader with entrepreneurial passion, diverse industry experience, and a strong track record of success in HR.
 
In 2020 Rey and his partner Jason Walker founded Thrive HR Consulting, an Austin, TX and Denver-CO, based HR advisory firm.
 
Rey is adept at working in a demanding, fast-paced environment with key strengths in building relationships and delivering results. He has direct experience in managing complex mergers, acquisitions & divestitures, start-up organizations, consulting services, and fast growth operations. 
 
Rey speaks regularly at industry conferences including WorkHuman Live, HR M&A Annual Conference & Training, South Texas HR Symposium, Denver Startup Week, HR Florida State Conference & Expo, Rocky Mountain Total Rewards Association events, Chicago HR M&A Round Table, Denver HR group, Georgia World Cannabis Conference, and The Grow Tradefest.
Events featuring Rey Ramirez
Mar 14, 2023
11:30am — 12:45pm
Events featuring Rey Ramirez
Mar 14, 2023
11:30am — 12:45pm