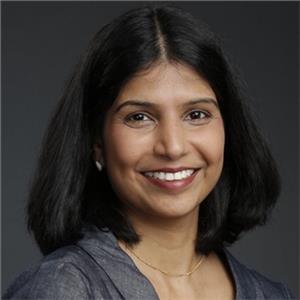 Sowmya Gottipati is a highly accomplished Business and Technology Leader who managed and delivered products across Telecom, Media and Retail Industries to the market that are currently bringing $10B+ in revenues. She is currently the VP, Head of Global Supply Chain Technology, leading digital transformation and providing oversight of all technology solutions globally. Previously she was the Vice President of Technology for Estée Lauder in brand CIO capacity.
Prior to Estee Lauder, she was Vice President of Digital and Emerging Technologies at NBCUniversal. Sowmya drove technology innovation and helped deliver solutions enabled by emerging technologies. Prior to NBCUniversal, Sowmya served as a technology leader at AT&T where she managed and delivered products in Data, Web, Mobile and Cloud services.
Sowmya holds MS in Engineering from N.C. State University and MBA from Columbia Business School.
Events featuring Sowmya Gottipati
Mar 12, 2023
10:00am — 11:00am
Presented by
Estée Lauder Companies
Mar 12, 2023
11:30am — 12:30pm
Presented by
Estée Lauder Companies
Events featuring Sowmya Gottipati
Mar 12, 2023
10:00am — 11:00am
Presented by
Estée Lauder Companies
Mar 12, 2023
11:30am — 12:30pm
Presented by
Estée Lauder Companies