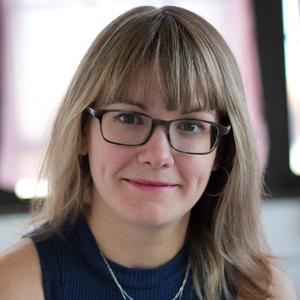 Kate Patterson is a New York-based publicist with ten years of experience in agency, repertory, and exhibition publicity, currently Director of Press and Publicity at Kino Lorber.
Kate was previously Head of Publicity and Communications at Metrograph, where she promoted repertory and first run programming in addition to overseeing corporate communications and messaging. As a publicist at Film at Lincoln Center, she directed publicity efforts for repertory programming, secured institutional press for the organization, and managed publicity for the New York Film Festival and New Directors/New Films, as well as year round FLC screenings, festivals, and events. She also worked in agency publicity at Brigade Marketing, where she led campaigns from festival launch through theatrical release for films including The Endless, The Greasy Strangler, and Kicks.
Outside of publicity, Kate was the associate producer of the documentary This Time Next Year and the docu-fiction Feast of the Epiphany.
Events featuring Kate Patterson
Mar 10, 2023
4:00pm — 5:15pm
Events featuring Kate Patterson
Mar 10, 2023
4:00pm — 5:15pm