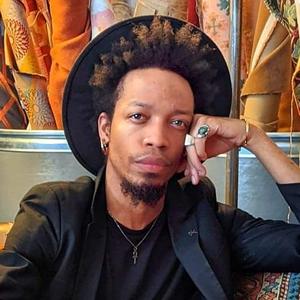 I am a native Californian (now residing in Houston) who has spent the past 16+ years in the field(s) of public relations, entertainment, special events and hospitality. Previous and current work/clients include Jennifer Lopez Enterprises, Michael Levine Communications, CBS Radio, NBC (America's Got Talent), FOX (The X Factor), Dinner Lab, The United State Bartenders Guild, St. Germain, Bacardi and Remy Martin, among many others.
I am currently Head of Production for the Houston market for RAW Natural Born Artists, Ambassador for the Texas Bar and Nightclub Association and PR consultant for a portfolio of brand marketing clients. Creating space for talent and creatives from all backgrounds. As well as being a mentor for the past 12 years to over 100 young professionals.
After 10 years of working and attending SXSW activations for clients I was also fortunate to be a 2022 SXSW Mentor which was a truly great experience to extend my wealth of knowledge and lessons to the next generation of cultural architects and creative luminaries. I hope to bring another fresh field of information to the 2023 attendees.
Events featuring Ryan Harris
Events featuring Ryan Harris