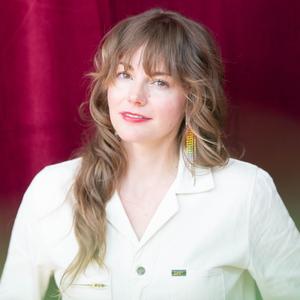 Natasha began her career in the natural foods industry working as a sales management professional for high-growth trailblazing brands such as, Udi's Gluten Free, Teatulia and Simple Mills. Being a Colorado native she was close to the burgeoning cannabis industry and after an unexpected health event found herself looking for a new career that kept her closer to home. 
Natasha's first foray into the cannabis industry was with Pax Labs Inc, where she established the dispensary channel and launched the Era Vaporizer in Colorado and California. Following her time with Pax, Natasha consulted for several distinctive cannabis brands such as Lord Jones, Vangst and Mary's Nutritionals prior to joining the 1906 team as Director of Corporate Development. 
As Director of Corporate Development, Natasha is an early employee and works alongside the CEO & Founder of 1906, Peter Barsoom. Over the last five years she has focused on a range of corporate development projects including product, business and organizational development, competitive licensing and growth strategy. 
In addition to her role at 1906 Natasha serves as an equity advisor at STO Responsible and Vangst. 
At play she is wearing sequins, alongside her familiar furry, Gunny, exploring altered states, tools of transformation, tarot, sustainability and geopolitics.
Events featuring Natasha Lannerd
Mar 12, 2023
4:00pm — 5:15pm
Events featuring Natasha Lannerd
Mar 12, 2023
4:00pm — 5:15pm