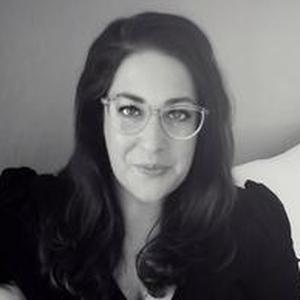 Dr. Melissa Barker is the Founder & CEO of The Phoenix Project, a mental health startup in the Bay Area. Melissa is a survivor herself and is building Phoenix to make trauma-informed healing more accessible than ever. 
In 2014, Melissa bravely filed a Title IX Civil Rights case against UC Berkeley for mishandling sexual violence cases on the college campus. In total 31 brave survivors came forward and 4 years later the Office of Civil Rights found UC Berkeley had violated Title IX. Melissa draws from these experiences to help others navigate an often confusing landscape with her focus on creating connection and community. 
Melissa knows firsthand how hard healing can feel at times but she also knows sometimes the only way out is through and she wants to create a space where all survivors can have access to high quality healing and care so that they may (re)find their joy. Unable to find such a place during her own healing journey, Melissa decided to build it. The Phoenix Beta is a caring digital community that supports mental health and wellness—anywhere, anytime. 
Through her academic background as well as her personal healing journey and experience in building and running a mental health startup, Melissa weaves together research with inner healing wisdom. 
She is currently in the process of building her new spin out venture (dubbed Phoenix 2) to mindfully explore psychedelics as powerful tools for deep healing and inner transformation, recognizing those tools can help facilitate and accelerate the healing process.
With the use of mindfulness, somatic healing, and psychedelic integration, she aims to connect trauma survivors to high quality healing and community all in an audio first format. 
Melissa holds a B.A. from UC Berkeley in Interdisciplinary Studies, an M.A. from Saint Mary's College in Leadership Studies for Social Justice, and an EdD in Transformative Leadership. 
Her degrees explore the intersection between trauma and holistic  healing modalities that foster sustainable healing and inner transformation. She believes psychedelics will help us consciously work with our pain and cultivate heart-centered healing which can translate to a new paradigm of leadership.
Melissa has been featured in Forbes, Nasdaq, Thrive Global, and Crunchbase. She loves mentoring and hopes to help other entrepreneurs answer their calling. 
Events featuring Dr. Melissa Barker
Mar 10, 2023
11:30am — 12:45pm
Events featuring Dr. Melissa Barker
Mar 10, 2023
11:30am — 12:45pm