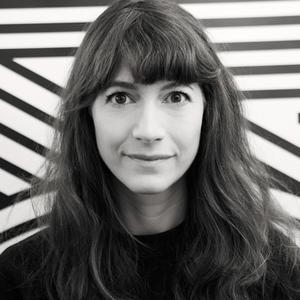 Melissa is the co-founder of Daily tous les jours, an art and design studio inviting humans to play a critical role in the transformation of their environment.
Since 2010, Daily leads an emergent field of practice combining technology, storytelling, performance and placemaking. Based in Montreal, Daily created original artworks for more than 40 cities around the world. On a mission to reinvent living together in the 21st century, their work has been described as 'infrastructure for the human spirit'.
Staple pieces include world-acclaimed Musical Swings, a large-scale urban artwork for everyone to make music together which Oprah described as a 'living work of art'; and Cimbalom Circle, a musical pavement outside Budapest's House of Music, stimulating impromptu pedestrian choreographies.
The studio has earned numerous international recognitions from the UNESCO Creative Cities Network, Knight Foundation, Fast Company, Americans for the Arts.
Daily also signed a series of publications on the importance of collective experiences for public spaces, notably Better Together: Reflections for Pandemic Times, Play Provocations with Toronto's Bentway. 
Prior to Daily tous les jours, Melissa was based in London where she worked on a series of large scale public interactive artworks and co-founded a research unit for responsive environments at Central Saint Martins Innovation. Collaborations included the Southbank Centre, Philharmonia, Arup Foresight, and led her to be selected by Wallpaper* magazine as one of the world's ten breakthrough designers.


Melissa holds a Master's degree (distinc.) in Creative Practice for Narrative Environments from Central Saint Martins College of Art and Design, University of the Arts London, UK, and a Bachelor in Graphic Design from UQAM's School of Design in Montreal, CA. 
Events featuring Melissa Mongiat
Events featuring Melissa Mongiat