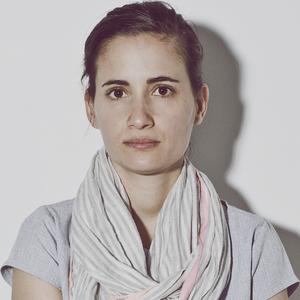 Mouna Andraos co-founded Daily tous les jours, an art and design studio inviting humans to play a critical role in the transformation of their environment.
Since 2010, Daily leads an emergent field of practice combining technology, storytelling, performance and placemaking. Based in Montreal, Daily created original artworks for more than 40 cities around the world. On a mission to reinvent living together in the 21st century, their work has been described as 'infrastructure for the human spirit'.
Staple pieces include world-acclaimed Musical Swings, a large-scale urban artwork for everyone to make music together which Oprah described as a 'living work of art'; and Cimbalom Circle, a musical pavement outside Budapest's House of Music, stimulating impromptu pedestrian choreographies.
The studio has earned numerous international recognitions, including the UNESCO Creative Cities Design Award, Winner of the Knight Cities Challenge for Civic Innovation, Fast Company Innovation by Design Award, an Americans for the Arts Public Art Network Award.
As a member of the Société des arts technologiques (SAT)'s board of directors, Mouna was nominated interim General Director Director for the year 2021, with the mission of sustaining the organization's role as a pioneer in digital arts, and agent of cultural and social transformation.

Prior to Daily, Mouna worked under the label Electronic Crafts exploring the intersection of mass-produced electronics and handmade crafts to create playful, sustainable, participatory objects. Her web-based work for the interactive agency Bluesponge has won numerous awards, including Webby Awards, a Best of Show at the SXSW Festival, and a Cyber Lion in Cannes.
Mouna holds a Master's degree from New York University's Interactive Telecommunications Program (ITP), a Bachelor degree from Concordia University where she is also an adjunct professor in the Design and Computation Arts department.
Events featuring Mouna Andraos
Events featuring Mouna Andraos