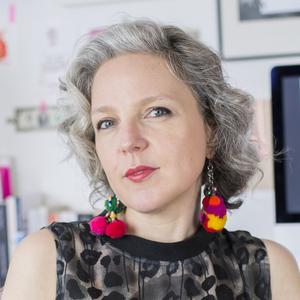 Geraldine Wharry is a fashion futurist, futures designer, educator, community leader and public speaker whose foresight, cultural theory and future scenarios have been implemented by leading global brands, institutions, and innovation agencies.
Her thoughts on futures at the crossroads of boundary pushing design, systems change, and planetary imperatives are regularly featured on global stages and by leading publications. Through the school and community, she founded, the Trend Atelier, she has dedicated herself to futures literacy and challenging the role of futurists.
As a fellow of the Royal Society of the Arts and founding member of Fashion Act Now and member of the United Nations partnership program, Geraldine has dedicated herself to supporting systemic change, as well as social and climate justice.
Events featuring Geraldine Wharry
Mar 13, 2023
2:30pm — 3:30pm
Events featuring Geraldine Wharry
Mar 13, 2023
2:30pm — 3:30pm