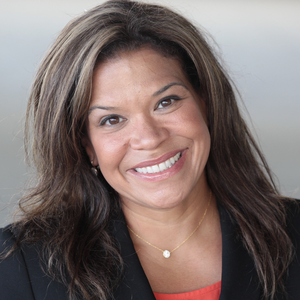 Dania is a seasoned medical strategy and health equity leader with 20 years of industry experience. As Chief Medical Officer of Wunderman Thompson Health, she leads best-in-class medical strategy teams that shape medical strategy and content creation for pharmaceutical and biotech clients.

As founder of the Health4Equity Center of Excellence, Dania leads work to battle health inequities rooted in cultural bias and mistrust, partnering with agency clients, advocacy, community, and nonprofit organizations. Currently, Health4Equity has prioritized: COVID inequities in the BIPOC community, prostate cancer screening in Black men, and Black maternal health.
Previously, Dania worked at the FCB Health Network. She has provided strategic scientific support for more than 40 oncology brands across tumor types, as well as brands in immunology, rheumatology and infectious diseases.
Before entering the pharmaceutical industry, Dania received her BS in biology from Barry University in Miami Shores, Florida, and went on to earn a PhD in biomedical sciences from the Mount Sinai Graduate School of Biomedical Sciences in New York. Dania then pursued a brief postdoctoral fellowship at the Albert Einstein College of Medicine, where she researched investigational drugs to target rhabdoid tumors in mouse models. Dania's research experience includes work in neurobiology, signal transduction, muscle physiology and 10+ years of experience in cancer research.
Events featuring Dania Alarcon, Ph.D.
Mar 13, 2023
10:00am — 11:00am
Events featuring Dania Alarcon, Ph.D.
Mar 13, 2023
10:00am — 11:00am