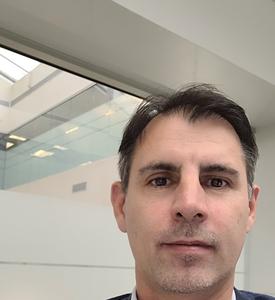 Technical and innovation leader in the road infrastructure industry with 15+ years of experience leading teams to achieve their goals, from revenue and cost modelling to design and execution, contract management, with special focus in the area of Public-Private Partnerships (PPPs).
Graduate from the Universidad Politecnica de Valencia (Spain), after 2 years of consultancy work in the UK he has developed his career in the Operations Department at Cintra (Grupo Ferrovial), including relevant long term posts at the most successful Cintra toll road assets such as the 407ETR in Canada (as Traffic and Planning Director) and the Managed Lanes projects in Texas, USA (as Strategy and Revenue Manager) where he devised tolling and marketing strategies to maximize revenue and satisfaction.
In 2015 Pablo took over the European operations team in Cintra´s Madrid HQ, managing the technical analysis and expected performance of the projects in Cintra´s portfolio across Europe and South America, tracking innovation and best practices in this business, as well as new project opportunities in those markets. In March 2021 he was appointed Head of Innovation and Revenue Research globally for Cintra, based in Austin, Tx.
Events featuring Pablo Ferrando
Mar 10, 2023
2:30pm — 3:30pm
Events featuring Pablo Ferrando
Mar 10, 2023
2:30pm — 3:30pm