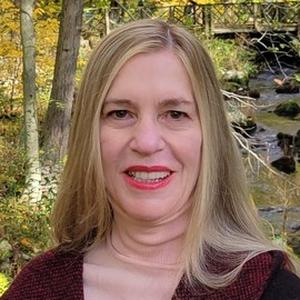 Rebecca A. Fannin is a CNBC contributor, author of a new book Silicon Heartland, and a media entrepreneur. She grew up in rural Ohio, graduated from Ohio University and worked at Dayton's morning newspaper. After leaving the Appalachian foothills for new horizons in York City and Silicon Valley, she wrote for several publications including Forbes and Harvard Business Review. She also launched Silicon Dragon Ventures as a media venture covering tech innovation frontiers including China.
Her research and writing about Asia's entrepreneurial boom led to three prior books that have been published in multiple languages: Silicon Dragon (2008), Startup Asia (2011), and Tech Titans of China (2019). A guest on BBC, Bloomberg, Fox News, and NPR, and a quoted expert in the New York Times, she also has spoken at the Brookings Institution, Asia Society, and many universities, including Harvard, Yale, and Oxford.
Silicon Heartland brings Rebecca back to her homeland to explore the region's comeback from the Rust Belt and to discover the roots of her own journey.
Events featuring Rebecca A. Fannin
Events featuring Rebecca A. Fannin