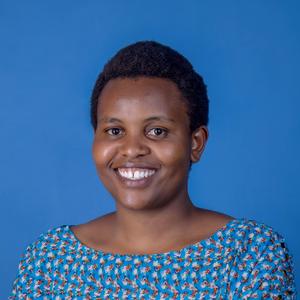 Jemimah is the co-founder of Farmingtech Solutions Ltd (DigiCow), a Kenya-based company leveraging mobile phone technology to deliver e-extension services to farmers and increase smallholders' productivity and profits through data-driven decisions. Jemimah is passionate about youth in agriculture as a driving force to reducing unemployment and poverty through increased productivity.
Our core business is development of mobile phone technologies for the agricultural sector to enable the agricultural value chain increase productivity and profitability through data driven decisions. We have digitized record keeping, veterinary services and extension services.
In April 2019, Digicow (a product of Farmingtech) won the Disruptive Agricultural Technologies (DAT) challenge by the World Bank, emerging as the most innovative Agritech in Kenya.
Events featuring Jemimah Wanjiku
Mar 10, 2023
2:30pm — 3:30pm
Events featuring Jemimah Wanjiku
Mar 10, 2023
2:30pm — 3:30pm