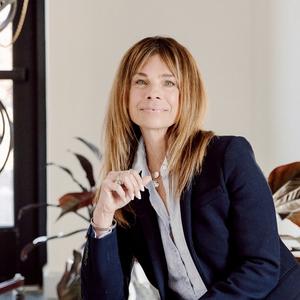 @CinemaDee
Deirdre Haj is a board member of The Art House Convergence, and one of the first film festival leaders to join the Festival Forum at IFP, which became the Film Festival Alliance, where she served as the first Vice President of the organization.
Haj joined Film Streams Cinemas in Omaha, Nebraska in May 2021. Current efforts include expanding existing administrative offices, featuring See Change, a gender parity initiative focused on reaching 50% of all films screened as woman directed, and creating more opportunities for visiting filmmakers and screening films deeper into the local community.
Her tenure in Nebraska follows an outstanding run at the Full Frame Documentary Film Festival, which she led since January 2010. Under her leadership, Full Frame developed into a prized, Oscar-qualifying festival. Achievements during this time include the creation of the nationally acclaimed School of Doc teen filmmaking course, the Teach the Teachers documentary literacy program for educators, and the festival's celebrated Speakeasy Conversations, including an annual panel addressing the lack of diversity in the documentary filmmaking field, #DocsSoWhite. Haj also developed resources to build new offices and the Full Frame Theater.
Haj also served as Senior Advisor for Television and Film at Duke University for over five years. Prior to this, she worked between the MPA and government agencies, drawing together Hollywood professionals and federal agencies to create onscreen solutions for public health issues.
Events featuring Deirdre Haj
Mar 10, 2023
4:00pm — 5:00pm
Events featuring Deirdre Haj
Mar 10, 2023
4:00pm — 5:00pm