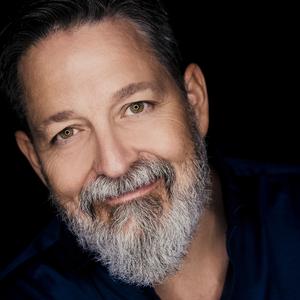 CEO, Best-Selling Author, Executive Coach, Forbes Columnist, Speaker, Season 1 of The Social Movement (TV Series), podcast host.

Rhett is the Co-founder of Accountability Inc., a consultancy that helps leaders be courageous, fight fear, be more focused, and build accountable, fair, highly functioning cultures. Accountability Inc. and our team have helped some of the world's largest, most relevant brands, including The World Bank, United Airlines, Virgin America, McDonald's, Vodafone, Allstate, Zebra Technologies, and others.

He co-founded Wild Creations in 2007 and quickly built the startup toy company into the 2010 Fastest Growing Business in South Carolina. Wild Creations was awarded a Blue-Ribbon Top 75 US Company by the US Chamber of Commerce and one of Inc. Magazine's 500 Fastest-Growing US Companies. He and his team won over 40 national awards for their innovative toys. He was a finalist for Ernst and Young's Entrepreneur of the Year award in 2011 and was nominated again in 2012. He was named one of the world's top 100 business bloggers and, in 2018, was named the Best Small Business Coach in the United States. In 2018 he joined the prestigious Marshall Goldsmith's 100 Coaches and was named the #1 Thought Leader on Entrepreneurship by Thinkers360. He is a Fellow at The Institute of Coaching at McLean Hospital, a Harvard Medical School affiliate.

His second best-selling book, THE ENTREPRENEUR'S BOOK OF ACTIONS: Essential Daily Exercises and Habits for Becoming Wealthier, Smarter, and More Successful by McGraw Hill, is a guide on how to become the leader you want to be. He regularly contributes to Inc. Magazine, Forbes, and Thrive Global. He is currently writing a book with Dr. Marshall Goldsmith and Dr. Suzy Burke on how accountability can transform your life and business featuring some of the top leaders of our time.

Rhett travels globally, speaking about accountability and leadership on stages, from Web Summit to The World Economic Forum.
Events featuring Rhett Power
Mar 11, 2023
11:30am — 12:30pm
Events featuring Rhett Power
Mar 11, 2023
11:30am — 12:30pm