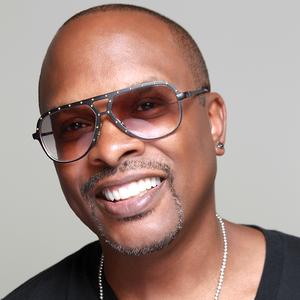 DJ Jazzy Jeff is a renowned DJ, music producer, and entrepreneur with a thriving career that spans more than three decades. Jeff's rich legacy in music includes a DMC Championship and multiple GRAMMY Awards, American Music Awards, and NAACP Image Awards. Introduced to the world as one half of DJ Jazzy Jeff and the Fresh Prince, his accomplishments extend beyond his multi-platinum, Grammy-winning TV collaborations with Will Smith. Notable is his acclaimed production company, A Touch of Jazz, credited for work with Michael Jackson, Jill Scott, Darius Rucker, and more.
In 2015, he founded the PLAYLIST Retreat, an invitation-only event that brings artists together to inspire, motivate, and fuel collaboration.
DJ Jazzy Jeff satisfies his passion for sharing good music with shows across the United States, annual European tours, and frequent trips to Canada, Asia, Australia, New Zealand, and the Middle East. With each performance, he takes fans on a musical journey. And he chronicles his travels in Vinyl Destination, a web series documenting DJ Jazzy Jeff's experiences on and off stage.
Not even a global pandemic could stop the music. When COVID-19 forced the world into lockdown, DJ Jazzy Jeff moved the party, literally, in-house with his signature live streams: Magnificent Friday Nights, Magnificent House Party, and Magnificent Lunch Break.
Events featuring Dj Jazzy Jeff
Mar 16, 2023
2:30pm — 3:30pm