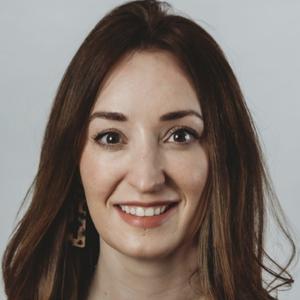 Tamsin Embleton is the author of Touring and Mental Health: the Music Industry Manual, out 2023 on Omnibus Press.
Alongside researching touring, she practices as an attachment-based psychoanalytic psychotherapist in London, UK and working internationally online. She trained at the Bowlby Centre, the Anna Freud Centre, Regent's University, the Adult Attachment Institute and with trauma specialist Babette Rothschild.
As a music industry mental health consultant, she works with a variety of entertainment companies and charities. She is the founder of the Music Industry Therapist Collective (MITC) a global group of specialist clinicians who combine their unique experience of having worked within the music business prior to retraining as clinicians. MITC deliver one-to-one and group therapy, self-help guides and bespoke workshops for Warner Music Group, Atlantic Records, Kobalt and more. Tamsin has been featured in articles on The Guardian, Pitchfork, IQ Magazine, Stylist, Refinery29 and Metro, and she has spoken at music industry conferences for Warchild, BBC Introducing, Help Musicians UK, Association for Electronic Music, International Music Summit, Amsterdam Dance Event, Paris Electronica Week and many more.
Previously, Tamsin worked as a booker for Mean Fiddler, Killer B Music, Standon Calling Festival and Metropolis Studios. She also worked in artist management, tour management and as a grants advisor for PRS Foundation.
Events featuring Tamsin Embleton
Events featuring Tamsin Embleton