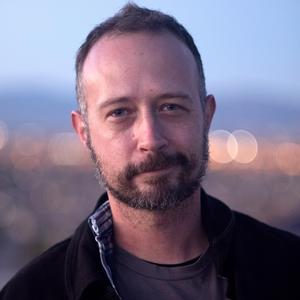 Raised on a coffee farm in Hawaii, Clinton received his BA in Film from UNLV and his Master of Fine Arts in Film Production from Florida State. He has directed two feature films and fifteen short films. Clinton's first feature film, "12 Months", had its premiere at Cinequest 2022, and continues to travel the film festival circuit, while his second feature film, a romantic horror film, is in post-production.
From moments of uncommon intimacy to disturbing betrayals, Clinton directs stories about the extremes of the human condition. He uses this theater of the extreme to shine a light on a range of human experiences that often do not have stories told about them. Clinton's goal as a filmmaker is to contribute stories that increase empathy and nuance in our culture, and hopefully help his audience feel a little more seen and little less alone in this world.
For seven years he worked in the Los Angeles entertainment industry as a director, producer, editor, location sound recordist, and cinematographer. He now is using the lessons learned from those experiences to prepare his students at Tennessee State University for careers in the arts and entertainment industry. His focus as an educator is collaboration, creating community, and student empowerment.
Events featuring Clinton Cornwell
Mar 12, 2023
2:30pm — 3:30pm
Events featuring Clinton Cornwell
Mar 12, 2023
2:30pm — 3:30pm