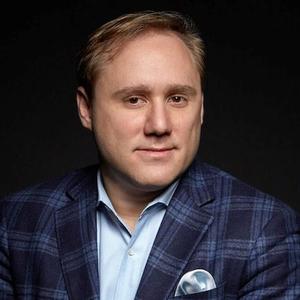 Dmitri Alperovitch is a thought leader in geopolitics and national security currently serving as the Co-Founder and Executive Chairman of Silverado Policy Accelerator, an innovative non-profit venture-capital modeled think tank committed to advancing American prosperity and global leadership in the 21st century and beyond. He is the host and creator of Silverado's popular "Geopolitics Decanted" podcast, dedicated to expert analysis of the war in Ukraine and as well as broader issues related to great power competition with China, security in the Indo-Pacific, industrial policy, semiconductors and cybersecurity.
In 2022, Alperovitch was appointed to both the prestigious Homeland Security Advisory Council of the Department of Homeland Security and as a founding board member of the new Cyber Safety Review Board of the Cybersecurity and Infrastructure Security Agency. He has also served as a Special Advisor to the Department of Defense. In 2021, Alperovitch launched the Alperovitch Institute for Cybersecurity Studies at Johns Hopkins University School of Advanced International Studies (SAIS), a premier academic institution producing paradigm shifting, impactful research and instruction at the intersection of cybersecurity, technology, intelligence and international affairs.
Prior to founding Silverado, Alperovitch co-founded CrowdStrike, Inc., one of the world's largest cybersecurity companies.
Events featuring Dmitri Alperovitch
Mar 11, 2023
2:30pm — 3:30pm
Events featuring Dmitri Alperovitch
Mar 11, 2023
2:30pm — 3:30pm