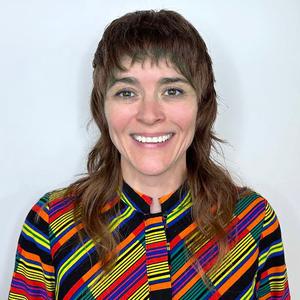 Elizabeth Willis RN, MS, PMHNP-BC is a co-founder of the Organization for Psychedelic and Entheogenic Nurses (OPENurses). Her personal mission is to honorably bring psychedelic medicines and plant entheogens to the western medical model by elevating the art, science, and spirituality of nursing in the fields of psychedelic-assisted therapies and research. Liz's own healing journey began in Peru working within Shipibo traditions and ultimately led her to Teotihuacán, where her path as a Moondancer began.
Liz is a front-line provider emergency department registered nurse (ED RN) at the University of California, San Francisco (UCSF) and a community mental health PMHNP is in rural Sonoma County at Alexander Valley Healthcare. She served as an ED RN in critical care settings for a decade. Her nursing path has taken her as far as Bolivia, Ecuador, Cambodia, Laos, and Zimbabwe.
Psychedelics, peer-support, harm reduction, and nursing are areas where she has received advanced training and cultivated deep experiences. Since 2013, as a volunteer with the Multidisciplinary Association for Psychedelic Studies (MAPS) for ZENDO Project, she has participated in all roles including medical lead and supervisor, training others in psychedelic harm reduction and holding space safely at numerous events and festivals in the United States, Costa Rica, and South Africa. In 2021, she was honored to serve as a supervisor for the launch of the pioneering psychedelic peer-support line — Fireside Project.
A graduate of the California Institute of Integral Studies (CIIS) Certificate in Psychedelic Therapies and Research (CPTR) program, she was inspired there to earn a Master of Science (MS) degree from UCSF's Psychiatric Mental Health Nurse Practitioner (PMHNP). Liz enjoys facilitating home groups of students in the Integrative Psychiatry Institute (IPI) program where she also became certified as a psychedelic- assisted therapy provider.
Events featuring Elizabeth Willis
Events featuring Elizabeth Willis