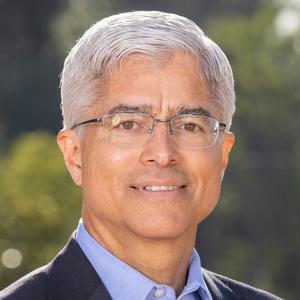 Pedro Pizarro is president and chief executive officer of Edison International, the parent company of Southern California Edison (SCE), one of the nation's largest electric utilities. Edison International is also the parent company of Edison Energy, a portfolio of competitive businesses providing commercial and industrial customers with energy management and procurement services. He is a member of Edison International's board of directors. Previously, Pizarro served as president of SCE and president of Edison Mission Energy (EME), an independent power producer subsidiary. Pizarro joined Edison International in 1999, moved to SCE in 2001 and progressed through several leadership roles before joining EME.
Before his work at Edison, Pizarro was a senior engagement manager with McKinsey & Company in Los Angeles, providing management consulting services to energy, technology, engineering services and banking clients.
Pizarro earned a Ph.D. in chemistry from the California Institute of Technology (Caltech) and held National Science Foundation and Department of Defense graduate fellowships. He earned a bachelor's degree in chemistry from Harvard University.
Pizarro is a vice chair for the Edison Electric Institute and serves on the boards of Electric Power Research Institute and Caltech. He served on the boards of the Analysis and Resilience Center for Systemic Risk and Argonne National Laboratory, among other organizations. Pizarro also represented the electric industry on the Secretary of Energy Advisory Board (SEAB), co-chaired the SEAB Innovation Working Group and served on California Gov. Gavin Newsom's Task Force on Business and Jobs Recovery.
Events featuring Pedro Pizarro
Mar 11, 2023
10:00am — 11:00am
Events featuring Pedro Pizarro
Mar 11, 2023
10:00am — 11:00am