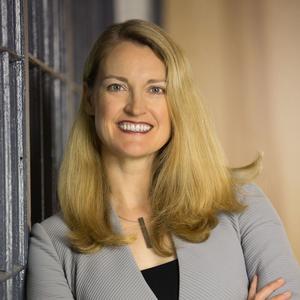 Katie Jenkins is the Chief Information Security Officer and Executive Vice President for Global Cybersecurity at Liberty Mutual Insurance. Katie is responsible for Liberty Mutual's global cybersecurity program, ensuring protection of company data, defense of the brand and minimizing business impact of cyberattacks. She leads enterprise cybersecurity policy, strategy and programs, including governance risk and compliance; identity and access management; employee-awareness initiatives; and the cybersecurity operations center.
Prior to this role, Katie was Vice President and Senior Director, leading cloud and security enablement programs for the company's commercial insurance division.
A Liberty Mutual employee for twelve years, Katie has previously held several other cybersecurity roles, including positions with AT&T Consulting Solutions, VeriSign, Guardent and PriceWaterhouseCoopers.
Katie is the executive sponsor for WiT (Women in Technology) at Liberty Mutual, and currently serves as a board member of the Advanced Cyber Security Center. She is a venture capital and private equity advisor to Night Dragon, .406 Ventures, and other VC firms who specialize in cyber investments. She has numerous mentoring relationships to people within and apart from Liberty Mutual, with a passionate commitment to connecting underrepresented populations to meaningful careers in cybersecurity. Katie earned her BA from Boston College, as a Mathematics major and Environmental Science minor and holds a master's degree in Cybersecurity from Brown University.
Katie and her family live in Portsmouth, New Hampshire, where she enjoys reading, rowing, cycling, and being outdoors with her teenage sons and energetic lab.
Events featuring Katie Jenkins
Events featuring Katie Jenkins