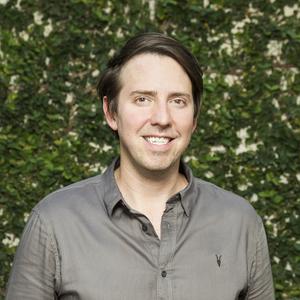 Craig Allen is the Founder and Chief Creative Officer of CALLEN. He spent nearly 10 years at Wieden + Kennedy's Portland office when he worked on a large variety of brands. Perhaps most notably, he led the Old Spice team responsible for the "Smell Like A Man, Man" campaign which transformed the brand into the category's definitive leader and was regarded as one of the top campaigns of the 21st century.
Allen has won the industry's most prestigious awards including two Cannes Lion Grand Prix, Best In Show at The One Show and ANDY Awards. As well as two Black D&AD Pencils and the Grand Effie. He was elected as one of the 50 most creative people in the world by Creativity Magazine.
In 2017 Allen decided he was bored with the advertising agency, but he didn't want to leave the industry – he wanted to change it. From that philosophy he founded CALLEN, a creative entrepreneurial lab, where he and his small team don't just create work for clients, they create work for themselves. Most recently, this includes a NIL (Name, Image and Likeness) partnership with University of Texas running back and projected first-round NFL draft pick, Bijan Robinson. Together they created Bijan Mustardson, a brand of gourmet dijon mustard. The brand launched in August 2022 and has set a new standard for NIL partnerships because Robinson is not a paid endorser of the brand but rather an equity stakeholder.
Events featuring Craig Allen
Events featuring Craig Allen