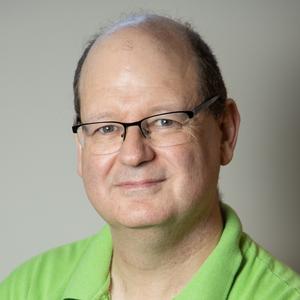 David Finkel was born, grew up, and educated in Dublin, Ireland and is a citizen of Ireland, the UK, and the USA. David is the Director of the Austin (Texas) Jewish Film Festival (AJFF), a role he has held since 2015.
AJFF began in 2002 with the vision of promoting cultural understanding and tolerance among the Greater Austin community, encouraging artistic development, and entertaining our audiences through the medium of Jewish film.
Prior to volunteering with AJFF, David's career was in high tech business, where his roles spanned marketing, international business management, and technical and cross-cultural training.
David is also a professional photographer/videographer, and a tech consultant. These skills have greatly helped David in shepherding AJFF through the challenges of the pandemic.
Having visited more than 60 countries and territories throughout Europe, the Americas, Asia, Africa, and Oceana, David has traveled extensively for business and pleasure, circumnavigating the globe on several occasions.
David has a Bachelors degree in Physics from Trinity College Dublin, Ireland and a Masters of Science degree in Technology Management from Pepperdine University in California, focusing on the management of high tech resources and international business.
Events featuring David Finkel
Mar 13, 2023
11:30am — 12:30pm
Events featuring David Finkel
Mar 13, 2023
11:30am — 12:30pm