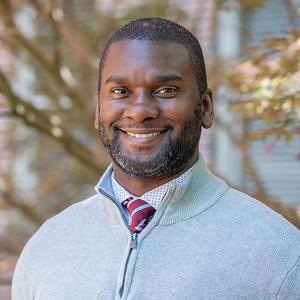 Since 2016, I have been the creator & host of The Startup Life Podcast, giving our audience the edge it needs in building their businesses and climbing the corporate ladder. I've had the pleasure of interviewing Marc Randolph (Co-Founder & First CEO of Netflix), Tom Golisano (Founder & Chairman of Paychex), and others.
I joined the Meadows Behavioral Healthcare family in 2021 as a podcast producer, editor, and host. Responsible for cultivating a diverse slate of guests ranging from mental health experts to addiction recovery professionals and beyond, he enjoys the challenge of meeting the audience's expectations. I host the long-running series Beyond Theory podcast that brings you in-depth conversations with firsthand insights from the people on the front lines of mental health and addiction recovery. On April 26th, 2022, we launched the Recovery Replay podcast, journaling a personal story of recovery.
On February 1st, 2022, I launched the Black Is America podcast highlighting little-known African American figures and other stories.
Events featuring Dominic Lawson
Mar 16, 2023
10:00am — 11:00am
Events featuring Dominic Lawson
Mar 16, 2023
10:00am — 11:00am