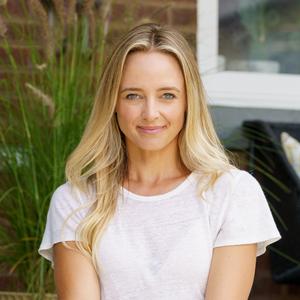 Rebecca Nicholson is the CEO of 5D World and a founding partner of 5D Ventures. Her vision and creativity are balanced with a grounding force that allows her to oversee executive leadership and operations in the fast-paced and ever-evolving industry of impact investing.

Rebecca brings over 20 years of experience managing high-level teams and projects, leading transformation into all that she does. She is responsible for running all facets of the business at 5D World including bringing her passion, patience, and persistence to investor relations, driving company growth, development of corporate culture, team-building, projections and goal-setting, events, and fundraising. She is an advisor, panelist and founding member of Women Advancing Psychedelics.

Before joining 5D World she excelled as an industry leader in the marketing and wellness sectors. Rebecca currently resides in Toronto and she is passionate about her two sons, exploring deep nature and building strength through her dedicated yoga practice.
Events featuring Rebecca Nicholson
Mar 10, 2023
2:30pm — 3:30pm
Events featuring Rebecca Nicholson
Mar 10, 2023
2:30pm — 3:30pm