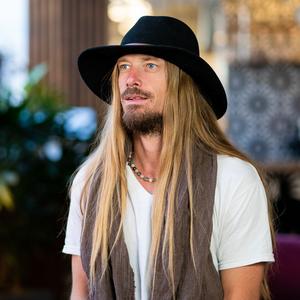 Philip Wolf is a widely recognized cannabis pioneer, educator and visionary. He's a 14-year legal cannabis industry veteran who started out opening medical dispensaries and cultivations in 2009.
Since his cultivation days, the legal cannabis market expanded, and so did he.
Through his curiosity, new understandings of what was unfolding, and extensive knowledge of cannabis - Philip discovered to do the work he was born to do: open the minds of Americans on how to optimize their cannabis consumption, showcasing his knowledge through experiential education in the form of celebration, ritual and elevated dining.
After departing his consulting company, he founded Cultivating Spirits (2014) the 1st company in the US to offer legal Cannabis Dinners to the general public in which he has served cannabis, opened the minds and hearts of over 3500 people through consuming cannabis, co-founded the Cannabis Wedding Expo (Den, SF, LA, NYC, Vegas, Bos and Toronto) and is currently creating CashoM, a Cannabis Masterclass program for consumers.
His focus: to bridge the gap between mainstream America and using cannabis beyond the principle of pleasure, sleep aid and pain management through experience and lifestyle.
On the other side of his dedication to the Cannabis Industry, Philip co-founded Hispanola Health Partners which opened a medical clinic, birthing center, and other health programs in Haiti.
Philip has been featured from CBS Nightly News to TIME. He's appeared in viral Facebook videos with over 12 million views and starred in an episode of the popular TV Bong Appetit on Viceland. Philip was honored 2 years ago by the Rolling Stone Magazine Culture Council to join it its ranks. He also has an ongoing partnership with the Fairmont Hotel Group, producing cannabis dinners for their clientele. The Fairmont partnership marks the 1st billion dollar hospitality group producing cannabis consumption events in the US, which Philip spearheaded.
Events featuring Philip Wolf
Events featuring Philip Wolf