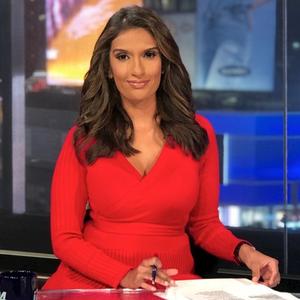 Hena is a host for Cheddar News. She anchors "Cheddar Climate - the Fight for Change," "Search for a Cure - Covid 19," and the "News Wrap." She joined Cheddar in January of 2019 after working as a National Correspondent for CBS News in New York.
There she anchored a segment called "The National Desk with Hena Doba" that aired on 100+ CBS stations across the country every morning. "The National Desk" is live and original reporting on the nation's trending stories.
Hena also reports live from the floor of the New York Stock Exchange focusing on consumer, business and economic stories making headlines. A versatile TV Journalist bringing over 15 years of expertise in public speaking, advertising, digital marketing, public and media relations.
Events featuring Hena Doba
Events featuring Hena Doba