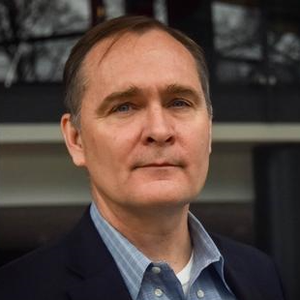 Dr. Bellingham is a Bloomberg Distinguished Professor of Exploration Robotics and Executive Director for the Institute for Assured Autonomy at the Johns Hopkins University. Previously he was the founding Director of the Center of Marine Robotics at the Woods Hole Oceanographic Institution, founded the Autonomous Underwater Vehicles Laboratory at MIT, and co-founded Bluefin Robotics. He was Director of Engineering and Chief Technologist at the Monterey Bay Aquarium Research Institute.
A pioneer in the development, operation, and commercialization of autonomous marine robots, Dr. Bellingham has led and participated in research expeditions around the world from the Arctic to the Antarctic. Jim's research activities span from fundamental research on marine autonomy to at sea operations in harsh environments. He spearheaded the development of small, high performance Autonomous Underwater Vehicles (AUVs), resulting in a class of systems which are now widely used within the military, industry, and scientific communities. Jim was instrumental in developing and demonstrating distributed system approaches to ocean observing, leading the Autonomous Ocean Sampling Network program for the Office of Naval Research.
Jim serves on the Board of Directors of Nauticus Robotics, and Innovasea Systems. He Chaired the Naval Research Advisory Committee, served on the Naval Studies Board, and has served on numerous international advisory boards. Dr. Bellingham is particularly active in marine technology entrepreneurship, working with startups in a range of capacities and founding community building events such as the Marine Robotics Entrepreneurs Forum.
Jim is a member of the National Academy of Engineering. His awards include the Lockheed Martin Award for Ocean Science and Engineering, the MIT Fourteenth Robert Bruce Wallace lecturer, and the Department of the Navy Superior Public Service Award.
Jim received an S.B. and Ph.D. in physics from MIT.
Events featuring Jim Bellingham
Events featuring Jim Bellingham