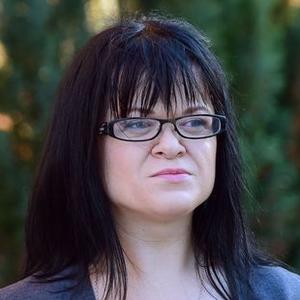 Erin Pritchard, PhD, is a Senior Lecturer in Disability Studies at Liverpool Hope University and core member of the Centre for Culture and Disability Studies. Her most recent book, 'Midgetism: the exploitation and discrimination of people with dwarfism' unpacks and challenges the problematic social assumptions that reinforce midgetism within society, including the acceptability of 'midget entertainment'
Her previous book, Dwarfism, Spatiality and Disabling Experiences, published by Routledge engages with theories within Human Geography and Disability Studies to unpack the socio-spatial experiences of people with dwarfism in public spaces.
She has published work on dwarfism in key disability journals, including Disability and Society, the Journal of Literary and Cultural Disability Studies, the Scandinavian Journal of Disability Research and Disability Studies Quarterly. In 2020, she guest edited a special issue on representations of dwarfism for the Journal of Literary and Cultural Disability Studies. She is currently a consultant for Disney, specialising in representations of dwarfism.
Events featuring Dr Erin Pritchard
Mar 15, 2023
10:00am — 11:00am
Events featuring Dr Erin Pritchard
Mar 15, 2023
10:00am — 11:00am