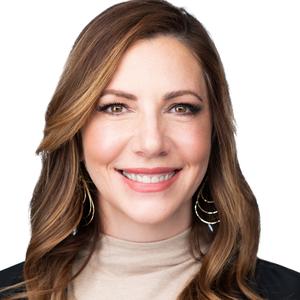 Mika J. Cross is a distinguished human capital expert, transformational workplace strategist and innovator. With experience designing and implementing innovative, strategic workplace solutions she has expertise in remote and flexible work implementation, change management communications, talent acquisition/management, recruitment branding strategies, next generation/future workplace forecasting, workforce skills development, performance management, employee engagement and policy development.
She is known on a national scale for implementing precedent-setting, federal government-wide human capital policy and workplace initiatives to implement telework, work life and wellness programs and a variety of flexible and supportive work policies. She's worked across Government in organizations including the United States Intelligence Community, post 9/11, and she designed and implemented award winning remote and flexible work programs across the Executive Departments and Executive Branches of government having served at the U.S. Department of Agriculture, the Office of Personnel Management and the U.S. Department of Labor, before working for the fully remote company FlexJobs, as the Vice President of Employer Engagement and Strategic Initiatives. There she worked with business executives across private, public, and non-profit sectors to customize their talent management capabilities, establish recruitment/marketing brand strategy and develop workforce planning and sustainable flexible, remote and hybrid work policy strategies for attracting, recruiting, hiring, and retaining top talent.
In December 2021, Mika testified as an expert for the Senate Hearing on the Future of Federal Work for the Subcommittee on Government Operations (Committee on Oversight and Reform.) She is featured as a recurring expert featured on the ABC/7 Government Matters TV show and she volunteers her time with the Greater Washington Board of Trade Connected DMV Work Group + Senior Executives Assoc.
Events featuring Mika Cross
Events featuring Mika Cross