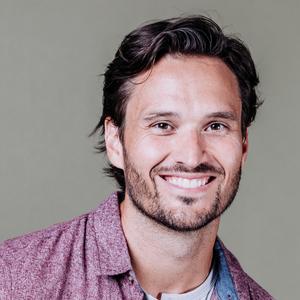 Jake Wood is the founder and CEO of Groundswell, a software company that enables companies to make philanthropy an employee benefit. Groundswell launched in 2021 after raising $15 million in venture capital led by Google Ventures.
Prior to launching Groundswell, Wood served as the founder and CEO of Team Rubicon, a disaster response organization that is widely considered one of America's leading nonprofits. Since 2010, Team Rubicon has recruited over 150,000 volunteers and responded to nearly 1,000 disasters and humanitarian crises. Team Rubicon has become widely recognized for its strong corporate culture, which has been recognized numerous times as a "best places to work in America," and its technological innovation via partnerships with companies like Microsoft, Twilio, Palantir, and others. Wood remains Team Rubicon's chairman.
Prior to Team Rubicon, Wood served four years in an elite Marine Corps scout-sniper unit, leading Marines in combat in Iraq and Afghanistan. He graduated at the top of his class at boot camp, the School of Infantry, and the Marine Scout-Sniper Course. He received three meritorious promotions, with one in combat, and is the recipient of the Navy-Marine Commendation Medal for Valor.
Wood is a sought-after thought leader on topics of organizational culture and leadership, frequently speaking at corporate and industry events. Notable corporate clients include Goldman Sachs, Intuit, Farmers Insurance, Travelers Insurance, Facebook, and Carhartt.
Wood's memoir, Once A Warrior, was an Amazon best-seller and Tom Brokaw stated that "it's the book America needs right now."
He is a graduate of the University of Wisconsin with a dual degree in Business and Political Science and played four years of varsity football for the Badgers.
Events featuring Jake Wood
Events featuring Jake Wood