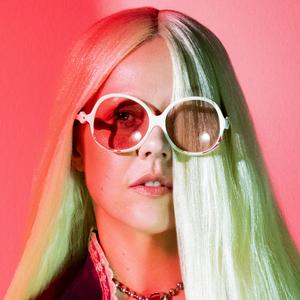 MNDR (Amanda Lucille) Warner
Amanda Lucille Warner (MNDR) is a singer, songwriter, multi-instrumentalist, and record producer. She started her career in 2009 as a songwriter-for-hire before meeting producer Peter Wade, who encouraged her to release an album under her own name - her 2010 debut EP, 'E.P.E.' After some internet buzz, Mark Ronson invited her to write on his third album, Record Collection, and they eventually co-wrote and performed the top UK single "Band Bang Bang" together.
Since, MNDR has been steadily working as both a solo artist and a professional songwriter. As a performer, she's featured on tracks by the likes of Killer Mike, Flume, Tokimonsta, and Brooke Candy, and her songwriting credits include work with Charli XCX ("Vroom Vroom"), Carly Rae Jepsen, Santigold, Kylie Minogue, and more.
Events featuring MNDR (Amanda Lucille) Warner
Mar 15, 2023
11:30am — 12:30pm
Events featuring MNDR (Amanda Lucille) Warner
Mar 15, 2023
11:30am — 12:30pm