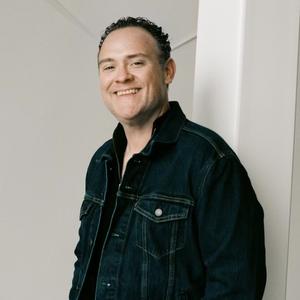 Evan Bogart is a hit songwriter (Beyonce's "Halo," Rihanna's "SOS," MKTO's "Classic," etc) and music industry executive who founded Seeker Music, an independent publishing company, at the start of 2020.
He is Chair of the Songwriters & Composers Wing of the Recording Academy (as well as a National Trustee), and helped write the proposal to create the GRAMMY's Songwriter of the Year Award.
His career spans A&R (he discovered Eminem at 19), publishing (he signed GRAMMY-Award winning Ricky Reed - Lizzo, Camilla Cabello, Leon Bridges, Jason Derulo), and even TV/film production, including Bravo's songwriting competition show Platinum Hit, but the common theme through it all has been his advocacy work on behalf of his fellow creators.
Events featuring Evan Bogart
Mar 15, 2023
11:30am — 12:30pm
Events featuring Evan Bogart
Mar 15, 2023
11:30am — 12:30pm