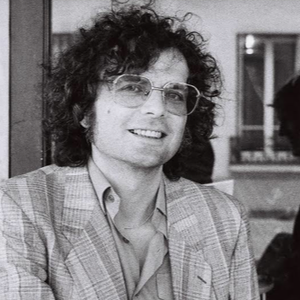 Will Hodgkinson is a UK based music writer whose latest book, In Perfect Harmony: Singalong Pop In 70s Britain, is a serious look at the silliest music ever made. Britain in the 1970s was bleak: national strikes, spiralling inflation, IRA bombings, power cuts, the television blinking off at half past ten in the middle of your favourite programme. Yet out of this rainy, smog-filled landscape came the glitter sparkle of T-Rex, the dressing-up box glam of Slade and Sweet, and an unrelenting stream of novelty songs and sentimental ballads by children, footballers, actors and comedians, all released with one goal in mind: a smash hit.
A 2022 book of the year for the Guardian, the Telegraph and The Times, In Perfect Harmony was a lifelong passion project for Will, who has had a lifelong love for the kind of 70s pop that has been dismissed by most music critics as kitsch, unstylish and just plain bad. He spent two years tracking down a small army of session singers and musicians, backroom producers and one-hit wonders, from Slade's resident fashion plate Dave Hill, to Coventry home enthusiasts Lieutenant Pigeon, whose pub singalong Mouldy Old Dough was the first and only UK number one to feature a mother and son, to Linda Lewis and Tina Charles, who overcame sexism and racism to become Britain's own cut-price disco queens. In looking at the American music that made it into the living rooms of British suburbia he also spoke to Richard Carpenter of the Carpenters, the Muppets/Bugsy Malone songwriter Paul Williams, and clean living former pin-up Donny Osmond.
When he isn't obsessing about all aspects of 70s culture and just generally failing to adapt to the modern age, Will lives in Peckham, southeast London with his family. He has also written the music books Guitar Man, Song Man and The Ballad of Britain, alongside the childhood memoir The House Is Full of Yogis. Alongside contributing to Mojo, Vogue and The New York Times, since 2010 he has been chief rock & pop critic of The Times.