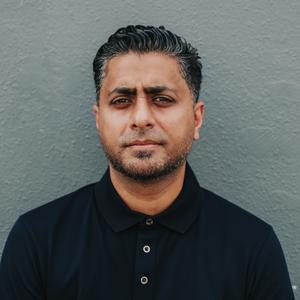 Spek is the Founder & CEO at PopArabia and ESMAA, and the EVP of International & Emerging Markets at Reservoir.
For over a decade PopArabia has been the leading music publisher in the Middle East & North Africa, representing an estimated 60% of global published repertoire through sub publishing agreements with the likes of Sony Music Publishing, BMG Rights, Kobalt, Downtown and others. Launched as a portfolio investment by the Abu Dhabi Media Zone, twofour54, in 2020 PopArabia announced a joint venture and partnership with New York based Reservoir, to invest in Arab talent as both an independent label and publisher. Spek is also the founder of ESMAA, the first rights management entity in the Gulf states, representing the rights of global collecting societies including PRS For Music, SOCAN SESAC and others. ESMAA is the only organization in the Gulf states to become an RME Client of CISAC, the International Confederation of Societies of Authors and Composers. At Reservoir, Spek leads international acquisitions and strategy in emerging markets focused on signings and acquisitions in India, China, Africa and the Middle East.
Spek is a regular contributor and speaker at global music events focused on global opportunities in the music sector. He began his career as an award-winning recording artist and songwriter with Canadian hip hop pioneers, Dream Warriors; a group that sold over one million albums in the early 90's through a string of Top 20 hits in Canada, the U.K and Europe. Prior to his current roles, Spek led creative strategy for Reservoir based out of New York as SVP, Creative & A&R, where he signed, developed and worked with the company's global roster of hit songwriters.
In 2021 & 2022 he was named an 'International Power Player' by Billboard Magazine and he is a member of the and he is a member of the Global Music Council, an advisory board for Splice, the music industry's highest quality, royalty-free sample library platform.
Events featuring Hussain "Spek" Yoosuf
Mar 14, 2023
2:30pm — 3:30pm
Events featuring Hussain "Spek" Yoosuf
Mar 14, 2023
2:30pm — 3:30pm