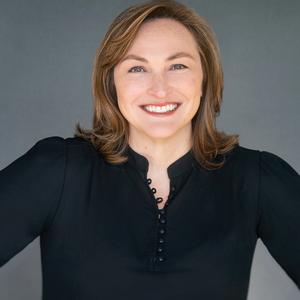 Washington Post correspondent/editor Mary Beth Albright covers food and everything it touches, from culture and diplomacy to food apartheid and climate change. She also advises companies on good food practices, drawing on her background at the US Surgeon General's office and litigating at one of the world's top law firms.
Her new book, Eat & Flourish: How food supports emotional well-being, explores decades of research on the food/mental health connection. She combines pleasure science and neuroscience in her exploration of the gut microbiome, the social brain, and increasing food enjoyment.
Mary Beth is the host and producer of the upcoming podcast "Eat, You'll Feel Better," coming in 2023.
She was a founding writer for National Geographic's The Plate, where she wrote about food technology.
Events featuring Mary Beth Albright
Mar 11, 2023
10:00am — 11:00am
Mar 12, 2023
4:00pm — 5:15pm
Events featuring Mary Beth Albright
Mar 11, 2023
10:00am — 11:00am
Mar 12, 2023
4:00pm — 5:15pm