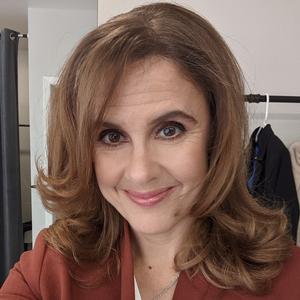 Cindy Brummer eats, sleeps, and breathes UX by choice. As Founder and Creative Director of Standard Beagle Studio, a user experience agency based in Austin, Texas, she's living the dream. At Standard Beagle, she gets to work with B2B SaaS and healthcare organizations by providing UX strategy, research and product design. But the UX lifestyle doesn't end there.
Cindy mentors designers, runs the UX in ATX global community of designers, and teaches the UX/UI boot camp program through the McCombs School of Business at the University of Texas -- where she has graduated more than 250 students.
She is also a contributing author to the book "97 Things Every UX Practitioner Should Know," published by O'Reilly.
Cindy has earned a Masters degree in UX Design from the Maryland Institute College.
Events featuring Cindy Brummer
Events featuring Cindy Brummer