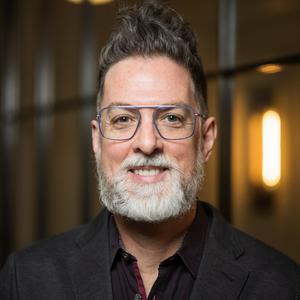 Neil Redding is a keynote speaker, author, Innovation Architect and Near Futurist.
Neil is Head of Product at Auki Labs, working with a world-class team to create the foundation for shared reality that converges digital and physical.
Neil is also Founder and CEO of Redding Futures, a boutique consultancy that enables brands and businesses to engage powerfully with the Near Future. Prior to founding Redding Futures, Neil held leadership roles at Mediacom, Proximity/BBDO, Gensler, ThoughtWorks and Lab49.
He has delivered for clients including Visa, Nike, Cadillac, Macy's, NBA, Verizon, TED, The Economist, MoMA, Converse, Morgan Stanley, Apple, Oracle, Financial Times, and Fidelity Investments.
He has spoken at numerous conferences including AWE, Immerse Global Summit, infoComm, Tech2025, CreateTech, SEGD XLab, A.R.E. Shoptalk, Creative Technology Week, Design+AI and VRevolution.
Neil is also editor of Near Future of Retail, author of the forthcoming book The Ecosystem Paradigm, creator and co-host of the weekly Web3/Metaverse gathering meta-web3-verses and advises multiple startups at the leading edge of the digital-physical convergence.
Events featuring Neil Redding
Events featuring Neil Redding